How "Legally Blonde" Taught me Everything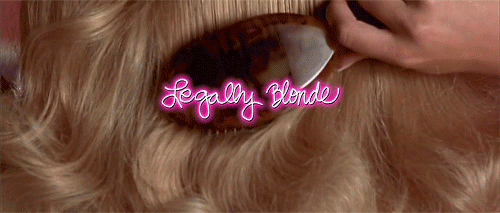 Guys Suck
After a long relationship Elle thought she was getting engaged but to her surprise Warner wanted something  different. Relationships are hard because they rely on equal the cooperation of both parties. If both you you don't have the same goals it wont work out. And if you get dumped its not the end of the world.
Set a goal, accomplish it
After she realized that Warner wanted a "Nancy" instead of a "Marilyn" she decided to go to Law school to prove to him that she was worthy of him. It doesn't matter how you come about your goals, as long as you work hard to accomplish it.
Fight Stereotypes
As a blonde, Elle was subjected to the stereotype of being a bimbo. It doesn't matter what people think you can or can't do, prove them wrong! If you don't fit the typical characteristics of a profession you want to pursue don't let that stop you! Just be ready to put in the hard work.
Believe and you can achieve it
It sound corny but its true. if you have faith within yourself that is all you need! Dispute everything going against her Elle Woods was able to graduate Harvard, land a great job and meet a new guy. Now I know my journey wont be as picture perfect as Elle's but I have the faith I need to accomplish my goals. 
Are you a legally blonde fan? What movies taught you about life? Comment below!